Interchange Smart Public Safety Solutions transform your ever-growing data sources into a force multiplier enabling fast, accurate emergency response and crime prevention. Realize new ways to keep workflows simple and intuitive while improving situational awareness and officer safety.
From answering thousands of emergency calls and text messages to processing video, disparate evidence and records, Smart Public Safety Solutions integrate your command center, field personnel and citizens for streamlined operations at an affordable cost.
Rely on the public safety expert to help you unlock the full potential of your data to serve, protect and empower your community today and tomorrow.
Integrated Command and Control
Transform the way you respond with simplified dispatch workflow solutions for faster call handling and improved decision quality
Intelligence
Uncover deeper insights and increase situational awareness with analytical and situational intelligence solutions.
Records and Content Management
Securely collect, store, manage and access data for case reporting, property and evidence management and inmate management
Solutions for Safer Cities & Thriving Communities
Within the information flowing between citizens, responders, and agencies is the intelligence that builds a safer city. Our Solutions can help you collect more of it, make it actionable and securely distribute it across mission-critical devices and easy-to-manage networks. It's the technology and expertise that turns noise into information, information into intelligence, and intelligence into safety. And it's how to do the absolute most with less — build safer cities, local government areas and states, and communities that thrive.
The Connected Police Officer
A transformation is coming to policing. Police officers need proven technology-driven solutions that can increase response efficiency and change the trajectory of a single moment while in the moment. Give them the power to stream video, access information and collaborate in real time so that they can operate safely and more efficiently in the field.
The Connected Firefighter
Imagine a world where critical information is shared at speed and inter-agency communications are seamless. Enable your firefighters with collaborative, advanced technologies and services aligned to fire prevention, early fire detection and emergency response requirements.
The Connected Emergency Medical Services
When the lives of citizens are at stake, every second counts. Having the right information at the incident scene and en route to the hospital can help maximise the golden hour and save lives. By equipping emergency medical services first responders with collaborative solutions they will be able to make smarter decisions and ensure better patient outcomes.
LTE BROADBAND SYSTEMS
Transforming Mission Critical Operations With Broadband Innovation
The future of improved efficiency, better decisions and new levels of safety is more than better equipment, it's providing new ways to connect. To make the most of a world with richer real-time information requires broadband LTE networks, smart applications and purpose built, intuitive devices. Count on Interchange Technologies Solutions… Broadband LTE solutions to deliver the anywhere, anytime access to multimedia information with the mission critical priority and security you demand.
LTE Fixed Infrastructure
The Interchange LTE solution is designed for the unique needs of public safety and other government organizations with security, control, prioritization and performance built on a standards-compliant architecture.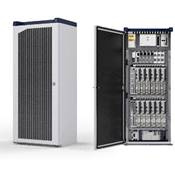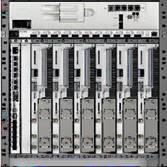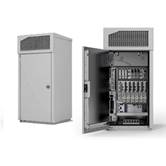 LTE PORTABLE INFRASTRUCTURE
Secure, On-Demand LTE Connectivity Anywhere, Anytime
The LEX L10i Mission Critical Handheld redefines the broadband experience for officers in the field. Created specifically for the demands of public safety, this device ensures optimal coverage on 4G LTE, 3G/UMTS and Quad Band GSM. It also supports IMS/VoLTE and IMS/SMS services on 4G LTE in addition to circuit switch voice and SMS. The LEX L10i leverages the core mission critical features of Motorola radios. It combines loud and clear audio, exceptional durability and excellent security.

With an intuitive user interface and a suite of public safety applications on a sleek and rugged smartphone form factor, officers can create more opportunities to quickly collaborate and share information across agencies.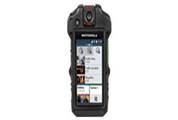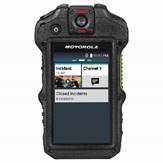 LTE PORTABLE INFRASTRUCTURE
A new world of LTE portable infrastructure has you covered every minute of every day


SYSTEM ON WHEELS (SOW)
Quickly deliver broadband service with an entire PS LTE system on wheels, or easily add coverage and capacity when connected to fixed infrastructure.


CELL ON WHEELS (COW)
Easily add coverage and capacity with a cell site on wheels connected to PS LTE infrastructure via microwave, satellite, or fiber backhaul.


AERIAL
Provide a PS LTE bubble from the sky with aerial platforms ranging from balloons to drones and provide a bird's-eye perspective of an incident scene with real-time video.


BODY WORN
Ensure PS LTE is always available, even in the most remote and rugged areas, with lightweight, transportable LTE you can carry in a backpack.


TACTICAL
Bring the network with you in a portable, ruggedised case and create private PS LTE networks where and when you need them.


VEHICULAR
Turn any vehicle large or small into a mobile PS LTE network and project coverage for you and other public safety personnel.